Paige at 8 months
Paige was a traveling girl this month. With a trip up to Paso Robles or wine country in Southern California for a grape stomp with our friend Rise'.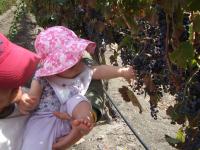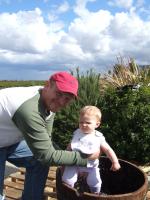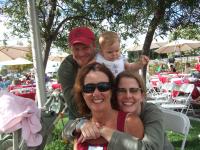 It was a fun day of food, grapes, and of course wine. Although Paige just got to watch she still had fun.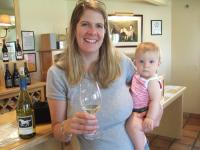 Our friend Kevin rented a Lambourghini for the day for a work function and brought it by for the kids to sit in the seats. As you can see Paige does not like being in the passenger seat.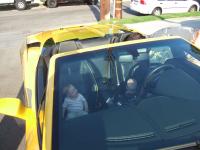 Then a few weeks later we were off to Maui for a few days of relaxation with the family. We met up with our dear friends Kevin, Karyn, and their son Casey. Paige and Casey had a fun time playing in the pool and Paige had her first feel of sand at the beach. (Yes we flew all the way to Maui from Southern California for this).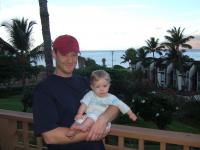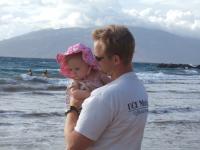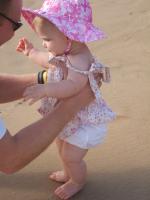 Then it was back to Southern California for brief visit with Uncle Chris at LAX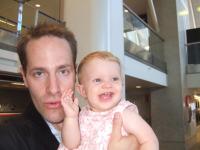 and a trip to the fire house with Casey.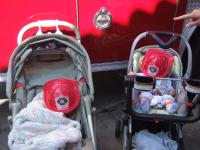 Some of Paige's fun past times are going to the park with her buddy Casey and having pajama parties.