Thursday, December 6th, 2007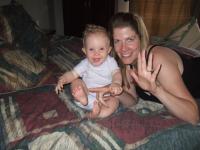 A lot happened in this month. Paige was in the starting phase of crawling. She would rock back and forth and then push herself backwards. She would rather hold on to our fingers and "walk" around. She did go to into a sitting position from her tummy for the first time which was neat to see. She also had two of her top teeth coming in within a week of each other.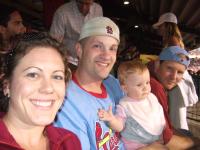 Uncle Danny came for a visit and all of us, including Nanny Anna went to the Angels game.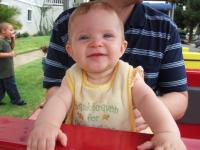 Paige took her first train ride with Uncle Danny too.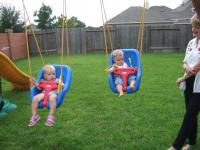 Mommy and Paige went to Houston for mommy's work and Grandma T. flew in to watch Paige. We even spent some time with dear friends Matt & Becky and their two daughters. I know they had a great time.