Sunday, February 18th, 2007
Time is flying by.
Week 1: I had a week off
Week 2:I worked from home
Week 3: I crawled back into the office.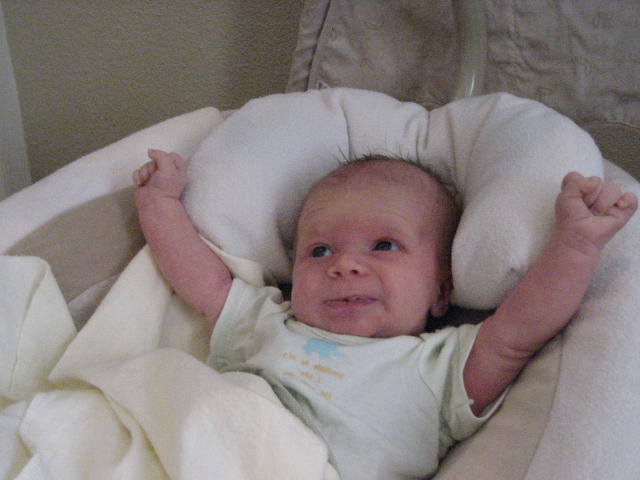 Things are still going pretty well. Thanks everyone for all the gifts that have been pouring in. We really appreciate it and Paige certainly enjoys the wardrobe variety.
We had some friends over for the Super Bowl and that was a good time. Then later in the week Grandma and Grandpa T. came into town and have been helping us out around the house and in the kitchen. Angie's aunt and uncle came down from Santa Monica with a great dinner. Uncle Chris stopped in to visit since he was town for business one last time before settling down in St. Louis (we'll sure miss his visits, but he's agreed to come visit us with Colin and Erin in the summers.
Paige had some firsts in the last couple of weeks.
first bath
first bottle feeding (that breast pump was a little scary)
first projectile poop (dad caught it before it hit the carpet)
Here is the latest set of pics.
Enjoy!